As explained in the post, "Juicing or Blending: Which is Better," sometimes blending is better than juicing. Blending is superior to juicing when using berries.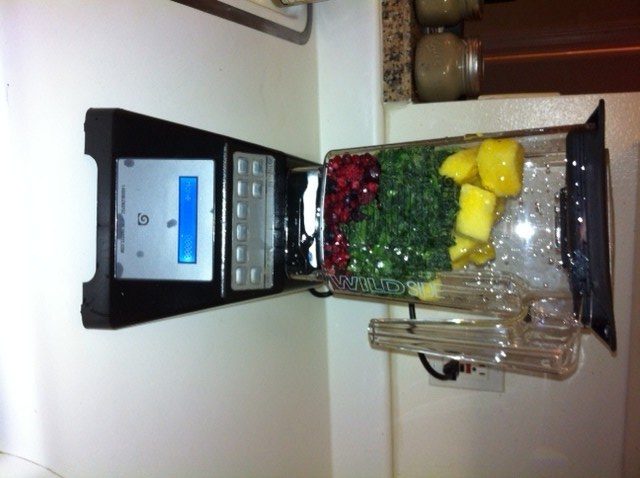 BlendTec
Cherries, grapes, blueberries, blackberries, and raspberries are loaded with free radical fighting antioxidants. Their skins are loaded with anthocyanins, which are flavonoids that help prevent:
cancer
aging
joint inflammation
diabetes
neurological ailments.
If like me, you have fair skin and light eyes, you have an extremely high change of suffering from macular degeneration. Berries are great for everyone but are a requirement for fair-skin folks.
Although it's possible to juice berries, it's sort of a hassle. It's far easier and more efficient to make smoothies out of berries. Also, since the anthocyanins are why berries pack such a strong punch, it's more important to get the skins rather than the juice.
Here is one of my favorite recipes:
Green Berry Blast
2 cups spinach
2 cups mixed berries (cherries, blueberries, pomegranate, raspberries, strawberries)
1 banana
2 scoops protein powder
12-16 ounces of almond coconut milk.
Blend until the smoothie is uniform and consistent and enjoy.
Since I use the best blender, I'll often use more spinach, add a frozen banana, and use less almond-coconut milk to give my smoothie and ice cream like consistency.