You see beets featured on menus everywhere nowadays. Yes, you've probably had them pickled, pureed or roasted. But have you ever enjoyed juiced beets? How could a root vegetable possibly taste good in juice form, you might ask. Here we will dive into the world of the beetroot. What types exist, why people drink them and most importantly, how they taste.
Let's see if that fresh beet juice taste is right for you!
Firstly, What Does Beet Juice Taste Like?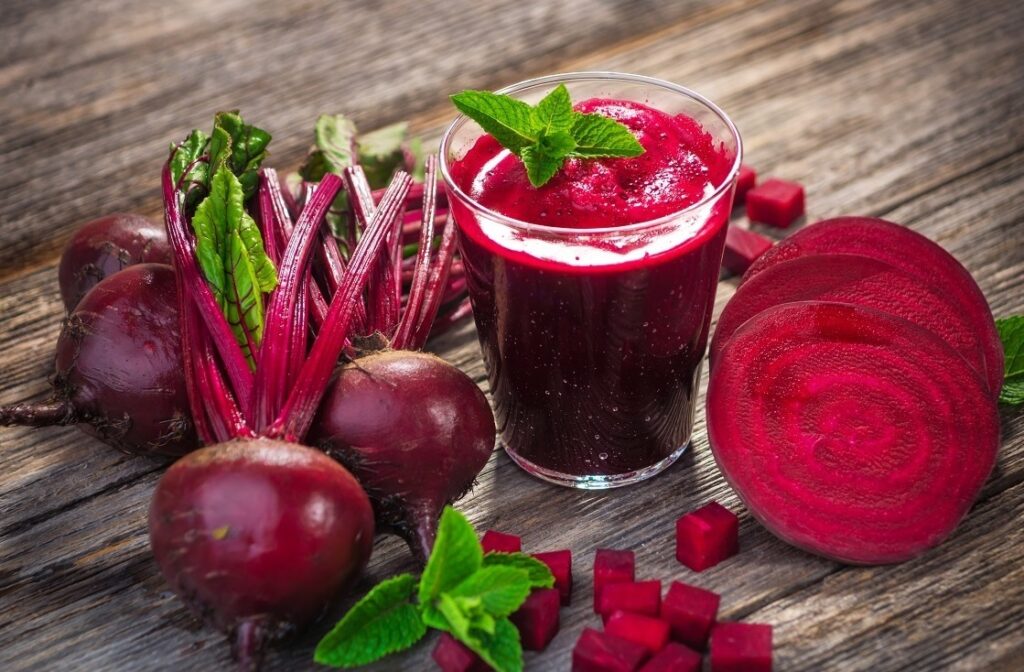 In hopes of clearing up your curiosity, let's get straight into it. Beet juice has a mildly sugary flavor mixed in with a soil like taste. The blend of two polar opposite tastes lead to a bold and unique flavor. Beet juice is also accompanied with a full bodied and silky texture.
That being said, there are different types of beets, below you can find which type of beet might work best for you.
Types Of Beets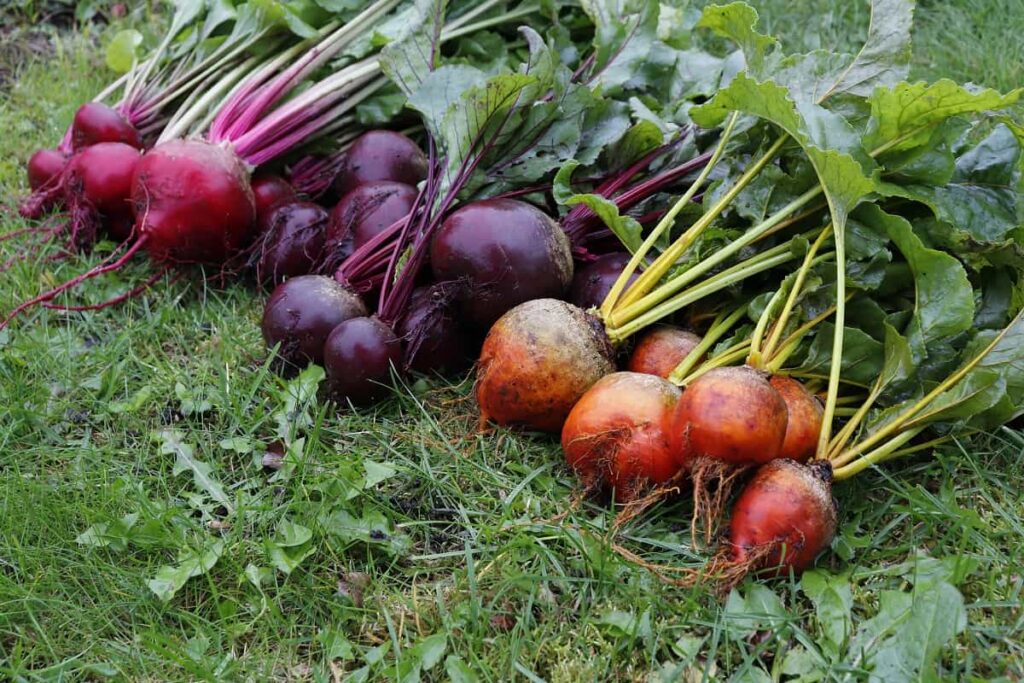 There are about 17-20 different types of beets available in the USA. Just like other fresh produce, fresh beets have a generally sweeter taste when they are ripe. However, each type of beet differs slightly in taste and texture. I will only be referring to the most available and popular types of beets to keep everything nice and simple for the beet juice beginners out there!
Red Beets
When you think about beets, you probably think of that beautiful, deep, red wine color. These are called Red Beets. The term Red Beet is an umbrella term for various different types of beets such as the popular Detroit Red, the Crosby Egyptian and the Bulls Blood, just to name a few.
Flavor Markers:
Scent: Red Beets smell of mowed grass after a summer's rain.
Taste: When juiced raw, Red Beets have a naturally sweet and earthy taste. Often described as soil-like, Red Beets are quite unique in flavor.
Texture: Texture wise, they are dense, bold and full bodied.
Golden Beets
Golden Beets are a little different. Also categorized as beta vulgaris, they come with a bright yellow to golden color and definitely make a lot less mess than Red Beets. Nutritionally speaking, Golden Beets have the same health benefits as every other beet. The term Golden Beet is also an umbrella term for various different types of beets such as Golden Detroit and Burpee's Golden.
Flavor Markers:
Scent: Golden Beets have a very earthy, wet soil scent, much like Red Beets.
Taste: Raw Golden Beets are quite sweet, on the nuttier side and have a mild taste of soil.
Texture: Golden Beets are not as dense or bold as Red Beets are. They are lighter in texture, juicy and crisp.
Nutritional Benefits Of Beet Juice
As mentioned before, Red Beets and Golden Beets have virtually the same health benefits. Here we will uncover the nutritional advantages and potential disadvantages involved when drinking beet juice.
Nutritional Benefits
Micronutrients (vitamins and minerals):
Vitamin C

Beets are a great source of vitamin C. Vitamin C has been found to help lower blood pressure, develop muscle/body tissues and help the body absorb iron.

Iron

The iron found in beets works to build red blood cells, helping with blood flow, relaxing blood vessels and transferring oxygen to the body.

Potassium

Since beets are a great source of potassium, beets can be a key player when trying to improve one's cardiovascular health. Potassium lowers blood pressure and helps remove high sodium levels in the body, decreasing the chance of hypertension and strokes.

Folate

Folate is essential for creating DNA and transferring cells through out the body. Beet juice consumption can also help with prenatal care, as high folate levels are essential in preventing certain birth defects during pregnancy.
Macronutrients (fat, protein and carbohydrates) :
Beets are high in fiber. Fiber is an essential nutrient that keeps that digestive system running properly. Fiber regulates bowel movements, lowers blood cholesterol levels and moderates glycemic blood sugar levels. A diet high in fiber can also be a key component to weight loss.

Beets are incredibly low in fat, making them a great vegetable to choose if you are on a diet.
Health Tip
Don't forget to juice the leaves as well! They are packed full of micro/macro nutrients including vitamin K, iron, protein, zinc and fiber! This is also a sustainable practice too because this means less waste.
Nutritional DISADVANTAGES
Beets do have a high sugar content and should be drunk in moderation if you have high blood pressure, diabetes or inflammatory issues.

It's also important to mention that beets are very high in oxalate (an organic compound found in plants). A diet high in oxalate can increase the chances of kidney stones. Avoid drinking beet juice if you suffer from kidney stones or are at risk of kidney stones.
Tips And Tricks For Beet Juice
Some tips and tricks can definitely come in handy when dealing with the likes of a beetroot, especially if you are a beet juice newbie!
Don't worry about what type of juicer to use, as all types of juicers (centrifugal, masticating, juice press and twin gear) work well for making beetroot juice. However, a high quality fine mesh strainer does go a long way when juicing beets.

When you're going to buy beets, try to look out for beets that have little to no blemishes and non-wilted leaves. Fresh, perfectly ripe beets will offer you the best beet juice possible.

Make sure to wash beets with warm water before you start juicing them. They are typically covered in dirt.

If you are juicing Red Beets, prior to prepping and chopping them, place a sheet of plastic wrap over your cutting board. This will help you avoid staining your cutting board with bright red juice.

Drink fresh beet juice! Over time the sweetness from the beets will fade and turn bitter. Fresh juice is always the best juice!

Beet juice can last up to 3 days in the fridge, make sure to seal in a glass airtight container for optimal freshness.
Ingredients That Pair Well With Beet Juice
To be frank, beet juice on its own can be a little trickier to warm up to than other sorts of freshly pressed juices. Try playing with some different recipes and getting creative with your juices. Adding fruits, spices and even other vegetables can really brighten up your beet juice. Here are some ingredients that might add a little something to your juice:
Lemon:

Firstly, a bit of lemon juice can stop the beet juice from changing color and oxidizing. Since lemons are sour and acidic, they also blend in well with the sweetness from the beets adding a bit more balance to the overall flavor.

Carrots:

The earthiness from the beets can somewhat overwhelm the palette if you're not used to it. If you prefer sweeter juices, try adding in a carrot to further enhance the sweetness from the beets.

Ginger:

Ginger has a somewhat spicy taste and is a great ingredient for adding some depth and flavor. By adding ginger to beet juice, you could not only have a sweet and earthy taste but also a mildly spicy kick. However, be careful to only add a little bit of ginger at a time, because ginger can easily become over powering.

Allspice:

Add a teaspoon of allspice to your beet juice to warm up your beverage and add in some nutty and fruity notes.
Beet Juice Wrap Up
Now that we've reviewed what beets are, what types exist, what nutritional value they have and how to use them, let's return to our original question – "what does beet juice taste like?"
Beet juice tastes like a sugary beverage with a strong earthy flavor. It's best served fresh and is highly nutritious. Beet juice is something that you should definitely work into your juicing routine and there are plenty of great recipes for you to try! Whether it ultimately turns out that you love beet juice or could do without it, I would definitely recommend you give this root vegetable a try!