When it comes to juicing, everyone in an expert. In fact, the hardest part about juicing is learning to ignore haters and ignorant and negative people who seem to know everything about juicing even though they themselves have never juiced.
I have been juicing regularly for 3 years. Over the past 3 years I have consumed hundreds of gallons of juice. In the process I have learned to separate the truth from the myths about juicing.
Myth #1 Juicing Will Make You Fat!
Even though thousands of people have used juicing to lose tons of fat, this myth persists. I ask people who claim that juicing will make you fat: Where are all of the people who got fat from drinking too many green juices?
I am serious. Show me the bodies. Jack Lalanne drank carrot juice each day and he lived to be 90. I have never met a person who juices who got fat from juicing.
Maybe they are out there. Maybe people are getting fat from drinking Real V8 juices. If so, where are they? Show me some proof.
I have been fat and lean. I was fat from eating processed foods, pizza, tacos, and other junk food. I have lost fat while juicing.
(Why didn't drinking over a half-gallon (64 ounces) of juice each day make me get fat?)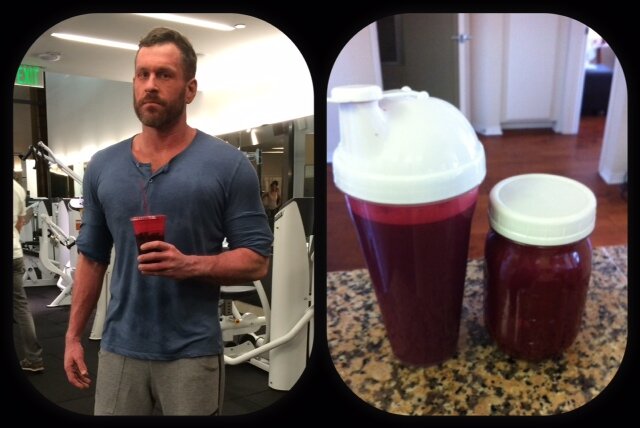 Myth #2 Juicing Will Give you Diabetes!
Some will claim that drinking a green juice is no different from drinking a Coca-Cola. In reality, the body processes the natural nutrients, plant nutrients, and phytochemicals differently than it does processed sugar.
As an experiment, I drank over a gallon of juice for several weeks to see what would happen to my blood sugar. If the gurus and self-appointed experts were right, I'd be well on my way to Diabetes City. What really happened?
My fasting glucose is 83.
A high fasting glucose level means you're pre-diabetic. A low level, such as I have, shows that juicing does not cause diabetes. As the Mayo Clinic notes:
The American Diabetes Association recommends a fasting plasma glucose level of 70–130 mg/dL (3.9-7.2 mmol/L) and after meals less than 180 mg/dL (10 mmol/L).
Juicing does not give anyone diabetes, and in fact, many people who have undergone juice fasts (under a doctor's supervision) have been able to wean themselves off of some diabetes medication.
If you are worried about consuming too many carbohydrates, you can try these low-carb juices.
Myth #3 Just Eat Your Vegetables and Fruit!
Actually, this is only half-myth. Of course it would be great if we could all eat 9 servings of vegetables (the recommended minimum amount needed for optimal health) each and every day.
If you are eating 9 servings of veggies like kale, spinach, broccoli, cauliflower, and asparagus each day: You rock!
(This is what 9 servings of vegetables and fruit looks like.)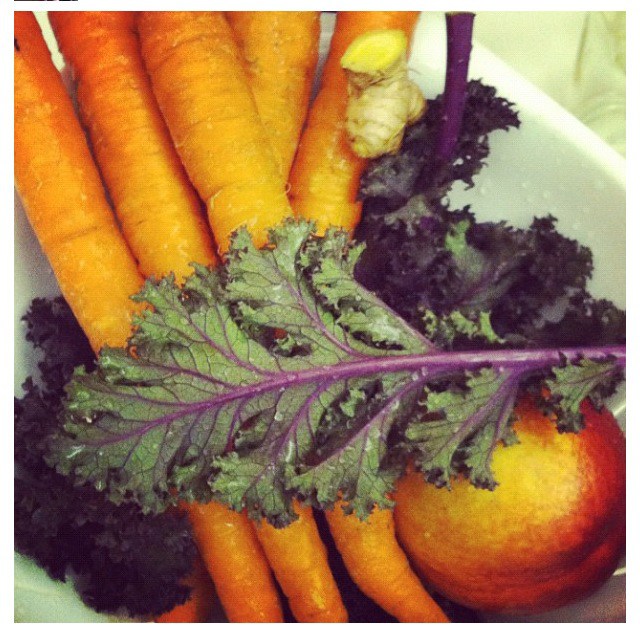 In the real world, people do not eat enough veggies. It takes a lot time to chew carrots, celery, and kale.
Juicing is one way to consume the vegetables needed for optimal health.
Again, if you are actually eating 9 servings of vegetables a day, congrats. While you may still find juicing useful, I have nothing to say other than you are doing a great job.
In the world I live in, people are not consuming 9 servings of vegetables and fruit each day.
That is true of me and that is true of 95% of people.
Those of us who can't or won't eat enough vegetables will benefit from juicing..