Everyone knows that sun-tanned skin looks better than pasty skin. Yet it's wintertime in many parts of the world. Tanning beds are expensive and can cause cancer. What's a person to do?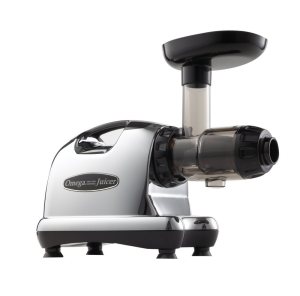 According to Science Daily, you should start juicing to get a better suntan:
Eating Vegetables Gives Skin a More Healthy Glow Than the Sun, Study Shows
Dr Ian Stephen, from the School of Psychology, University of Nottingham, Malaysia Campus, led the research as part of his PhD at the University of St Andrews and Bristol University. He said: "Most people think the best way to improve skin colour is to get a suntan, but our research shows that eating lots of fruit and vegetables is actually more effective.
Dr Stephen and his team in the Perception Lab found that people who eat more portions of fruit and vegetables per day have a more golden skin colour, thanks to substances called carotenoids. Carotenoids are antioxidants that help soak up damaging compounds produced by the stresses and strains of everyday living, especially when the body is combating disease. Responsible for the red colouring in fruit and vegetables such as carrots and tomatoes, carotenoids are important for our immune and reproductive systems.
See also, "Juicing Fruits and Vegetables Makes You More Attractive."
Carrots, pumpkins, and sweet potatoes are all rich in carotenoids. Make this pumpkin smoothie to give your skin a sun-tan-like glow.  Or give yourself a double-dose of carotenoids by juicing pumpkins with carrots.  Our Real V8 Juice is rich in carotenoids and lycopene, another skin-boosting phytonutrient.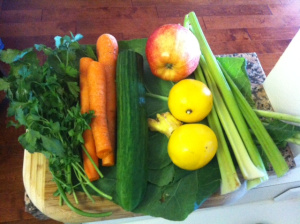 Check out our Juicing Recipes page for more juices rich in carotenoids.
If you don't already have a juicer, read our post about the Best Juicer Under $100.
If you already have a juicer, consider upgrading to the best juicer.
Keep juicing!