How do you gets your kids to drink juice?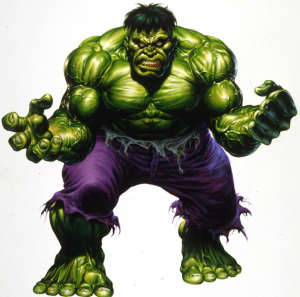 Most adults – even the most many of men – see a green juice and feel a little tinge of fear. Even I am sometimes a little timid, hesitating for before trying my latest "mad scientist" green juice.
I found a clever solution. I can't remember where I saw it. My apologizes to the Internet person I just ripped off. (Please leave a comment or email me for to receive proper attribution.)
You reframe and rename. You're not trying to get your kids to drink vegetable juice. You're trying to get them to drink Incredible Hulk Juice.
Make a game out of drinking the juice. Besides, if you make the juice following our juice recipes, it will taste good. Trust me, I've converted hundreds of steak-and-potatoes-eating men into juicers. Juice really does taste awesome.
Of course, the trick may work better on your boys than on your girls. If you have any tips for getting your girls to drink juice, please leave a comment.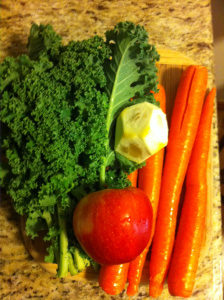 Here's an Incredible Hulk Juice I just made for myself:
4 carrots
1 bunch kale (juice the stems and leaves)
1 lemon (peeled)
1 apple
Using an Omega 8006 juicer, I got a little over 18 ounces of juice.
Give it a try and let me know how it works out.