Is there a juice that you can take to help heal broke bones? If so, what is the best juice to drink for broken bones? And how do I know what the best juice for broke bones is?
Well, I actually got to do an experiment on a friend of mine. When a friend of mine went in for a nose job, it presented a great opportunity to test a theory of mine.
(This the the best juice to drink to heal a broken bone.)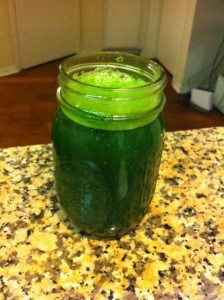 Bromelain has long been recommended by plastic surgeons to help speed bone healing. I've always taken it in supplement form when healing from an injury.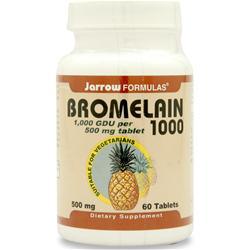 Since I knew from a different friend's previous experience with plastic surgery what Bromelain would do, I had my friend take Bromelain capsules while drinking pineapple-kale juice.
What is the best juicer?
She drank one large glass of pineapple kale juice for the five days before surgery, and for the five days after surgery. Her plastic surgeon was astounded by her quick recovery time. Her friends (many of whom had plastic surgery or known someone who had) asked her recovery secret.
Pineapple juice is great for athletes, too, as it's clinically proven to speed the healing of tendon injuries. See, "A comparative study of the effects of bromelain and fresh pineapple juice on the early phase of healing in acute crush Achilles tendon injury."
We used pineapple, carrots, and kale.
Pineapple Kale Carrot Juice
2 carrots
2 cups chopped pineapple
6-12 kale leaves and stems
You can change the recipe to suit your tastes. There's nothing magical about that recipe. Just make something you enjoy and that uses a lot of pineapples.
Pineapple Juicing Tips
You have to "peel" – cut away is more accurate – the pineapple. If you have the Breville Breville 800JEXL Juice Fountain Elite, you can throw in the pineapple chunks even with the skin on.
A pineapple is ripe when you can easily remove a leaf from the pineapple's stem.
Buying a whole pineapple and cutting it down is sort of a pain. I prefer buying frozen pineapple, letting it thaw in the refrigerator overnight, and then juicing it.
Costco has great deals on pineapples.
Do not mix pineapple juice with protein. Bromelain, the enzyme responsible for pineapple juice's anti-inflammatory processes, acts like a digestive enzyme in the presence of protein.
Pineapple segments can "back up" an Omega juicer. If you're juicing pineapple in an Omega juicer, be sure to throw in something with pulp (carrots work well) to work the pineapple through.
If you want the anti-inflammatory effects of pineapples, you can also make a pineapple smoothie. Running pineapple through a high speed blender separates the beneficial enzymes from the pulp. (One reason we juice/blend is to release enzymes that are would have remain stuck within a plan's cellular wall.) See, Is Juicing Better than Blending?
Pineapple Spinach Smoothie
2 cups pineapple
1-2 cups spinach
12-16 ounces of coconut water or plain water
Pineapple juice, especially when taken in conjunction with bromelain, is great for the joints and based on my observation absolutely speeds the healing of broken bones. Try it out and let me know what you think.
Don't miss: Juicing or Blending?