Juice extractor vs juicer, what's the difference?
You are probably here because you want to get started on your juicing journey and need to know where to start. Well, at first glance, the juice extractor and juicer seem like virtually the same thing. Their similar wording can get quite confusing when researching these two types of appliances. Both appliances make juice, but there are many differences between them. They each provide a wide variety of different functions and uses. Here we will explore the differences between a juice extractor and a juicer.
What Is A Juicer?
This type of juicing equipment is likely the most notable and recognizable. Sometimes also referred to as a citrus juicer, juicers use a reamer to extract juice primarily from citrus fruits. Juicers like these don't typically strain out all of the pulp and seeds like a juice extractor would. They come as manual juicers and/or electric juicers.
Types Of Juicers
Manual Juicer
We have all seen these juicers before. Manual juicers work best when baking or making small batches of juice. Manual juicers are designed for citrus fruits. It is worth mentioning that you are not able to juice other ingredients such as vegetables or harder, non citrus fruits.
Electric Juicers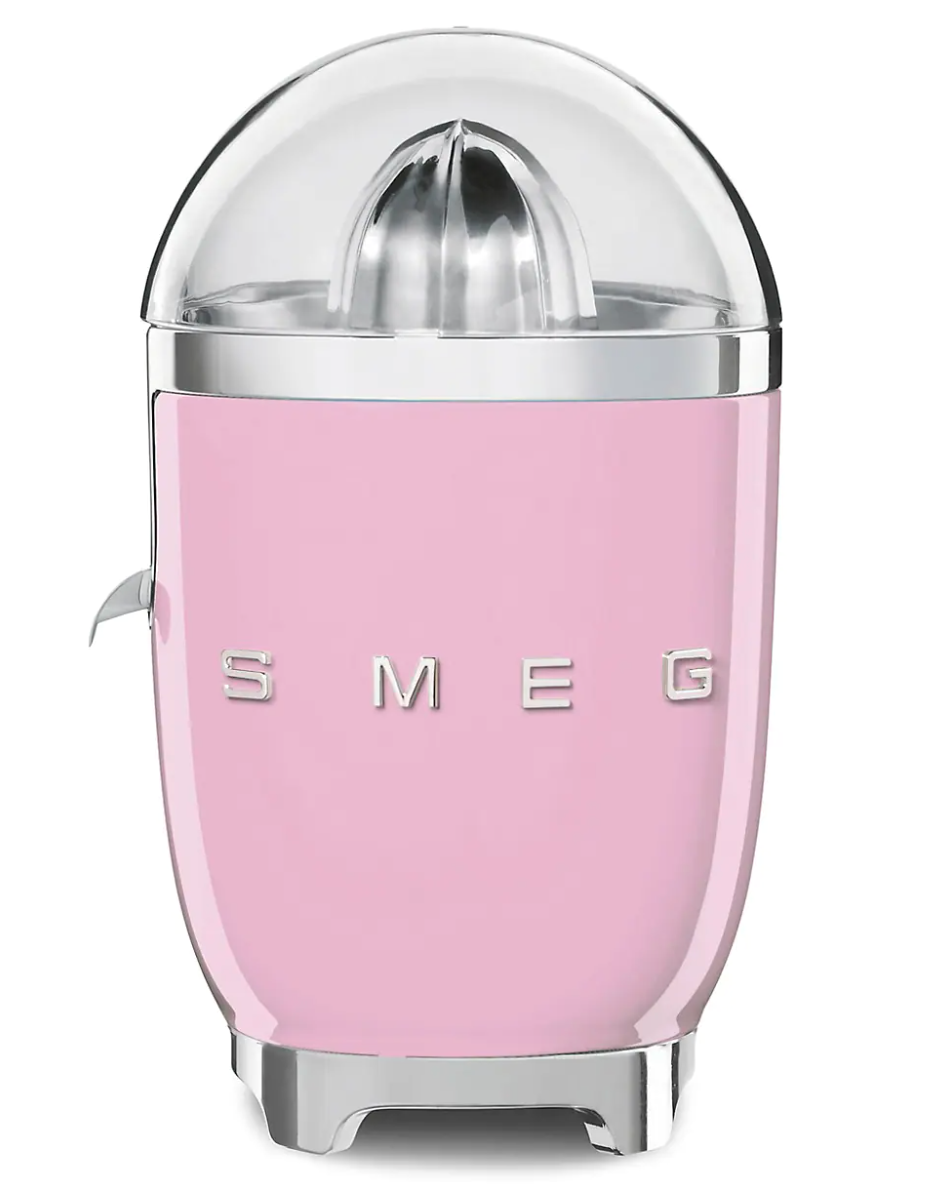 Electric juicers are a form of high speed juicer that uses the same technique that manual juicers use. The only difference is that the reamer spins fast when you push the citrus fruit onto it. Electric juicers don't typically separate seeds and pulp from the juice so you are left with a thicker juice consistency and the pulp.
Juicer Pros and Cons
Juicer Pros:
Using a manual or electric juicer is a great way to make small batches of citrus juice.

They store easily and are quite accessible.

If your only focus is citrus fruit juice, then manual/electric juicers are a great option.
Juices Cons:
You are very limited with manual/electric juicers. You are essentially only able to make citrus fruit juice. You cannot make any other type of juice which means your juice game can get quite repetitive .

If you are looking to make large batches, manual juicers could get very tiring since they solely rely on physical pressure to extract juice.

Manual/electric juicers don't strain out all of the seeds, core and pulp. This could leave your juice with unwanted chucks in it. The juice quality is not the highest.

With the electric juicer specifically, if you press down too hard while the reamer is spinning you could end up juicing a little bit of the citric rind. This could leave your juice very bitter.
What Is A Juice Extractor?
I feel this should be mentioned. Often you see juice extractors, ie. centrifugal juicers, masticating juicers and twin gear juicers listed as "juicers'. This statement isn't incorrect, but 'juice extractor' would just be a more specific way to describe them. That can be a little confusing when researching juicers, so it is necessary to clarify.
Juice extractors extract juice from all types of ingredients such as all types of fruits, vegetables, leafy greens and nuts. They work by cutting, pressing and/or spinning the ingredients, the juice is then forced through a sharp screen where the core, skin, pulp and seeds are removed. As a result, you are left with a clear and highly nutritious juice.
Types Of Juice Extractors
Centrifugal juicer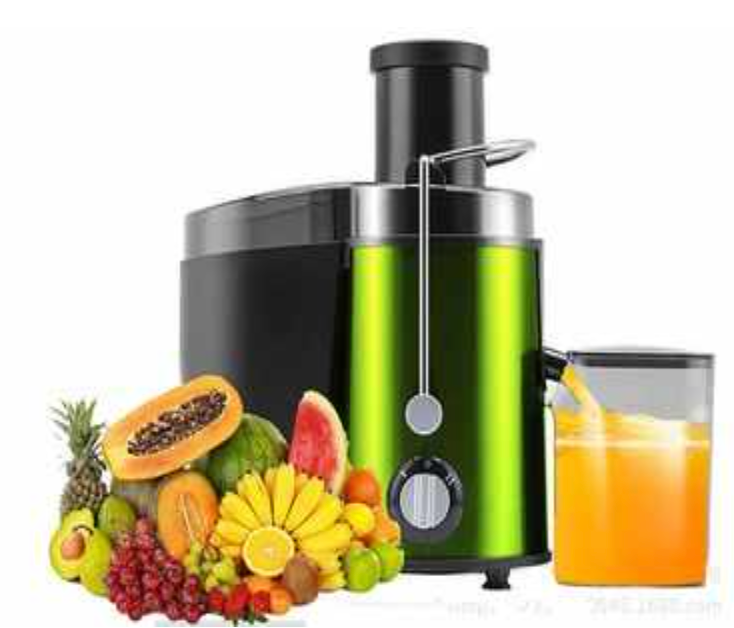 Centrifugal juicers work very differently than manual/electric juicers. They work by processing the produce through a fast spinning metal blade. The produce then goes through a sharp screen to get rid of the seeds, core, skin and pulp. Centrifugal juicers are one of the fastest and cheapest juice extractors on the market. They do not, however, leave you with the highest quality of juice. Fortunately, you can juice all types of fruits and vegetables with the centrifugal juicer.
The photo above is an example of what the centrifugal juicer looks like.
Masticating juicer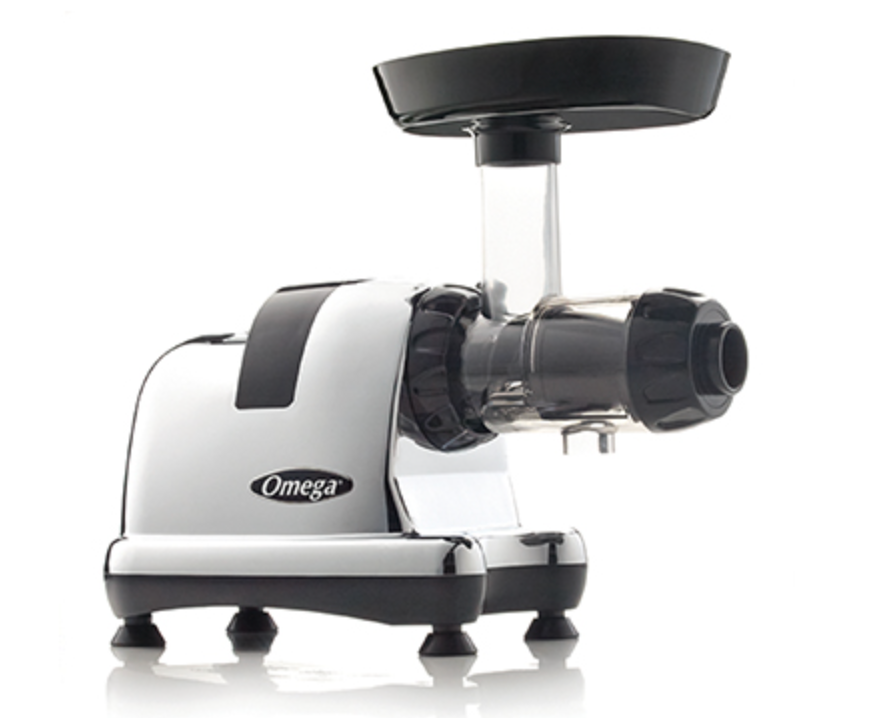 Masticating juicers are juice extractors that come in the option of both vertical and horizontal. They use a slow release method where a screw-like slow rotating auger forces the juice out then strains it through a sharp screen. Just like the centrifugal juicer, the core, skin, pulp and seeds are also removed, but unlike the centrifugal juicer, you are left with a higher quality juice.
The main difference between the vertical and horizontal juicer is that horizontal masticating juicers have a horizontal augar while the vertical juicers have a vertical augar. Horizontal masticating juicers also move at an even slower pace, but produce highly nutritious juice.
The photo above is an example of what a horizontal masticating juicer looks like.
Twin Gear Juicer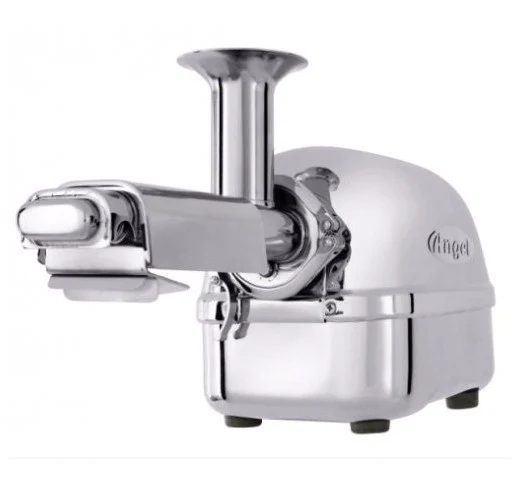 Twin gear juicers are juice extractors that use two counter-rotating augers, which are typically stainless steel gears, that crush the produce into tiny, chunky pieces. The fresh juice then goes through a shape screen that filters out the produce's core, seeds, skin and pulp. Twin gear juicers are one of the most expensive juicing options on the market. That being said, they do have high juice yields and the best quality juicer out of all of the other listed options here.
Juice Extractor Pros and Cons
Juice Extractor Pros
Juice extractors leave you with a clear, pulp-free, fresh juice. Some of the best quality juice possible.

There is no physical labor necessary with juice extractors.

If you consume fresh juice daily, you would be better off with a juice extractor because you can only really make small – medium batches with manual/electric juicers.

If you are someone who wants to spice things up in the kitchen and try new recipes, then juice extractors are the right option for you. You are able to juice an array of produce such as root vegetables, leafy greens, frozen produce and nuts.

You are able to obtain juice in a higher quantity with juice extractors. Less food waste as well.
Juice Extractor Cons
Juice extractors (especially the twin gear juicer) are way more expensive than a manual/electric juicer.

Juice extractors tend to be a bit noisy.

Juice extractors do tend to have a bit of a tougher time with citrus fruits.
Recommendations
Manual Juicer: Not everyone has the same juicing goals. For example, if you are a baker who loves making items like lemon loaf or orange cake in small batches, then a manual juicer is a great option for you.
Electric Juicer: Electric juicers are a great option if you are only going to be drinking citrus fruit juice (orange juice for example). They can make larger batches and are made specifically for citrus fruits.
Juice Extractors: These appliances are for those who want to juice the whole fruits, make nut milk or vegetable juice. Price wise, if you are just starting out, I would go for either the centrifugal juicer or masticating juicer. They are both quite affordable and easy to use. Masticating juicers do leave you with a higher quality of juice however. If you want to really invest in your juicing journey, then go for the twin gear juicer. It's a little trickier to clean then the other juicing appliances but really worth the effort and price if you want the highest quality of juice possible.
Conclusion
Now that you know the differences between a juice extractor vs juicer, you can use this information and really start to think about what type of juice needs you have because each appliance has its own purpose. Think about your favorite types of juice and go from there. There's no wrong answer and regardless of your choice, you will definitely end up with some awesome pure juice.